Riot Fest 2013
We'll see you there! Get your tickets here: http://www.riotfest.org/ -Ryan, Sean, LP, Ryan and Josh
Milwaukee, WI - August 31st!
See you this summer! Get your tickets here: http://bit.ly/14u9MPY -Ryan, Sean , LP, Ryan and Josh
Circuit Fest - May 25th!
Get your tickets here: http://circuitfest.com/ We can't wait to see you! -Ryan, Sean , LP, Ryan and Josh
Free and Easy Festival - August 4th
Get your tickets now: http://www.freeandeasy.backstage.eu We'll see you there! -Ryan, Sean , LP, Ryan and Josh
Szene Open Air Festival - August 1st
Get your tickets here: http://www.szeneopenair.at Can't wait! -Ryan, Sean , LP, Ryan and Josh
Trebur - August 2nd
Get your tickets here: http://www.treburopenair.de/ See you there! -Ryan, Sean , LP, Ryan and Josh
Vans Warped Tour UK 2013
We have been a part of the Warped Tour family for over a decade now. We are so honored to help bring the Tour overseas! www.vanswarpedtouruk.com
Fuji Rock 2013!
Japan, you know we love you right? Well we do. It looks like we are coming back this summer to play Fuji Rock!!! We played the festival in 2007 and it was amazing. We are so honored to be asked to play once again. See you there! Tickets Here Ryan, Sean , LP, Ryan and Josh
SunFest!
We are happy to announce our performance at SunFest as part of the Friday, May 3rd lineup! Get your tickets here: www.sunfest.com
Vegas, Baby. Vegas
We are playing Las Vegas, NV on May 16th! The show will be by the pool at the Cosmopolitan. Come get some sun while you bang your head with us! Tickets on sale March 1st, get them here
Heading South!
Good news for fans in Mexico! We are finally coming back! We will be playing Mexico City on March 23rd. Tickets will be available January 30th. Go to yellowcardrock.com/tour for the link to get them. See you soon!
Kingston Show Sold Out/Matinee Show Added!
Hey friends! Our show for Banquet Records at Peel with Like Torches sold out. So we are adding a second show the same day! The show will be March 3rd at 4pm. Here's the link for info http://bnqt.co/shows See you soon!
How to Watch Us Live on AXS TV
Lots of you have been asking how to find out if our live broadcast January 12th on AXS TV is available where you live. Here is a link to help you find out. You just enter your zip code to find out which cable/satellite providers carry AXS in your area. http://www.axs.tv/subscribe/ The show will be live from The Paramount Theater in Huntington, NY, January 12th from 9:30-11:00pm Eastern Standard...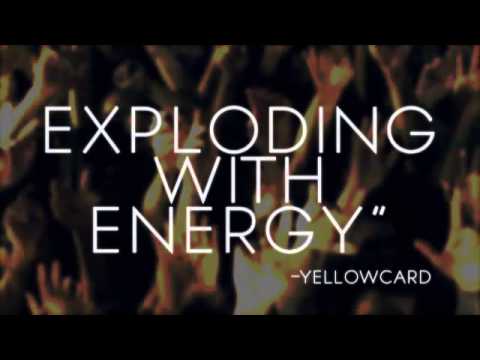 UK! Special Show For Banquet Records
We are heading to the UK next February/March and we can announce that we will be doing a show at The Peel (only 250 tickets!) for Banquet Records on March 3, 2013. Opening will be Like Torches from Stockholm, Sweden. These tickets might go pretty quick so make sure you get yours! You can get your ticket as a bundle with a copy of our new record, Southern Air. Or you can purchase them on their...
NY!
We're excited to announce that Ticketless Meet & Greet Upgrades are available for the 1/12/13 Huntington, NY show at The Paramount Theater. The upgrade does not include a ticket, so you need to already have one for the show. The upgrade includes: - Early Entry into the venue - Access to a Meet & Greet and Photo with Yellowcard - A Signed, Limited Edition Tour Poster - A Yellowcard...
Watch
"Awakening" Video Premiere
MTV Buzzworthy will be premiering our new music video for 'Awakening' on December 10th at 6am EST! This our first ever animated video, and it's the first treatment that I've written myself. We saw an animated OutKast video telling a tour story recently and loved the concept. We did something similar for MTV years ago and used the best tour story we had. So I had to think...
Starland Ballroom Venue Change
Our January 12th show is moving to The Paramount Theater in Huntington, NY. Tickets will be on sale November 23rd and you can get them at Yellowcardrock.com/tour. We hope everyone from New Jersey who was coming to the Starland Ballroom show can make it to NY! See you there! -Ryan, Sean, Longineu, Ryan, and Josh
Sayreville, NJ Show Cancelled
Hey friends. We have some bad news. Due to damages sustained during Hurricane Sandy, the Starland Ballroom will be closed until the Spring for repairs. We are going to have to cancel our January 12th show. We are working on looking for other options to play in the area. If you already have a ticket you can get a full refund from your point of purchase or the Starland box office. Check their...
New Dates!
We are stoked to announce new dates on our 2013 European tour! Vans Off The Wall Music Night shows presented by Monster, will be in the following cities:   This is our first time  in Ukraine, Sweden, and Belarus! We will also be coming to the Babylon in Turkey on Feb 6th and 7th All shows go on sale this Thursday and Friday! -Ryan, Sean, Longineu, Ryan, and Josh
Finally Back to Canada!
Friends North of the border. We have some news… We are finally doing a full Canadian tour in January 2013! We know it has been forever and we are sorry. To make up for our absence we thought we'd make the tour extra rad by joining our buds in All Time Low for the whole thing! We have been touring with them for almost two years now and I promise you it is a show you don't want to...
US Shows in January!
Hey everyone! We are heading to Canada in January 2013 but on our way there, and on our way home, we booked some US shows as well. You can get all the info including ticket links by heading to the tour page at www.facebook.com/yellowcard don't forget the pre-sale with special meet & greet vip options! Go here for your tickets! See you in January!  -Ryan, Sean, Longineau, Ryan and Josh
High Fives!
Throughout our US tour in November we will be doing some in store signings in select cities. We would love for you to come grab a copy of Southern Air if you haven't yet, or just give us a high five! You can check out the cities and locations below. See you soon!
"Let's Just Keep Driving On (Telescope Acoustic)"
Hey, everyone. Today we are releasing a music video for an acoustic version of 'Telescope' from our new record, 'Southern Air'. This song was written to say goodbye to my Aunt, Stephanie Murphy. We lost her to brain cancer last October and she was one of the biggest Yellowcard fans on Earth. The video has footage spanning the last 10 years of our career that Steph was a...
UK & Europe Winter 2013
On Sale Tomorrow! http://on.fb.me/OqeaSg
New Merch For Europe!
Hello to all of our friends across the sea! We would like to give you the chance to prepare for our 2013 European tour by arriving in style. We have some brand new merch available now that you can get here http://www.kingsroadmerch.eu/bands/yellowcard.html Stay tuned for more updates about the tour also! www.yellowcardrock.com www.facebook.com/yellowcard www.twitter.com/yellowcard
UK and Europe Winter 2013!
Looks like we can finally announce that we will be touring the United Kingdom and Europe in February and March of 2013! Set It Off will be supporting the whole tour, Like Torches (new album out next year produced by Ryan Key and Ryan Mendez) from Sweden will be with us in the UK, and we will be making another amazing announcement about additional support very soon. We have been working really hard...
Thank You Campers (New 'Always Summer' Video From...
Summer has almost ended, friends, and what an epic one it was for us. From Vans Warped Tour to our trip to Europe, we had such an amazing time hanging out with all of you. We put together a new video for 'Always Summer' from our new record, 'Southern Air' to say thanks for the last few months. We used live footage from all over the country on the Warped Tour. Here's...
Back to Brazil!
We can finally announce that we are coming back to Brazil in September! We will be in Rio de Janeiro September 28th at HSBC Arena. Then we play Sao Paulo September 29th at Arena Anhembi. Tickets for Sao Paulo go on sale on August 22nd and venue pre sale for Rio goes up August 25th. All tickets for Rio will be made available on August 27th. Here is the link for tickets for both shows...
Release Day!
It has been four months since we finished recording 'Southern Air'. The process leading up to the release of this new album has been one of then most exciting we've ever had. All of the messages of excitement and anticipation we have received from you have been inspiring to say the least. 'Southern Air' is a record that we are so proud of. We really felt like...
Southern Air Album Stream
For those of you who just can't wait any longer to hear our new record, Southern Air, we have some good news. Follow this link http://youtu.be/JmL-iqpq0zY and you will find the entire record streaming which should end the anxiety you've been suffering from for so many months now! We are so proud of these songs and truly hope you love them. Enjoy. -Ryan, Sean, Longineu, Ryan, and...
Yellowcard Chat
Our good friends at Absolutepunk will be hosting a Yellowcard chat on Monday, August 13th at 1pm PST. We will all be available to answer your questions about the new album, the recording process, touring and anything else you've been wanting to ask. Mark your calendars and get your questions ready!  -Ryan, Sean, Longineu, Ryan, and Josh
Fall 2012 US Tour
Finally, we can announce our Fall 2012 US Tour! We will be on the road playing new songs from Southern Air with two bands we love, The Wonder Years, and We Are the In Crowd! We want to give you all access to tickets first. The presale will start July 30th at 11AM local time. There are two types of tickets you can purchase. Here's the info: 1. Regular General Admission ticket 2. Enhanced Meet...
Live @ Warped Tour 2012
Hey everyone, go to http://youtu.be/ojT7-zYVKC0 and here http://youtu.be/7O0PKbU0ktY to see our Fuse Vans Warped Tour show that was shot in Ventura, CA
Watch
Fans asked & Yellowcard answered: "What is one of your favorite tour moments?" To see the band's answer take a look at this video from the road on Vans Warped Tour!
Southern Air, Acoustic
As we get closer to the release of our new record, Southern Air, we thought we'd take a minute to share some of our thoughts about the album. We also played an acoustic version of the title track and you can watch it all right here http://youtu.be/5ZDX3vpNQMQ Enjoy. -Ryan, Sean, Longineu, Ryan, and Josh
Watch
We're back - direct from Vans Warped Tour with Yellowcard . Ever wonder what it's like to be on the bus with the band? Check out this video for your all access pass on to the Yellowcard tour bus! Watch here: http://www.facebook.com/photo.php?v=2334802266745&set=vb.197640814736&type=2&theater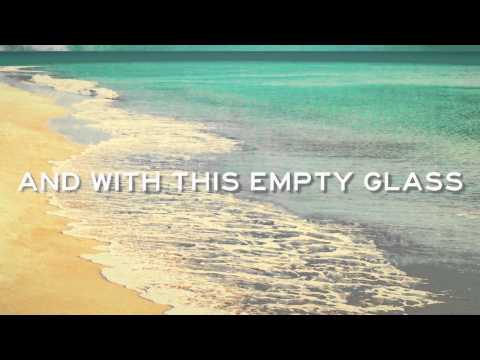 Europe!
Look here http://on.fb.me/OqeaSg for more European dates in August. See you then!
Watch
MATADOR Beef Jerky & Yellowcard @ Vans Warped Tour - Episode 1 You asked, we answered! Watch here: http://www.facebook.com/photo.php?v=2320004336806&set=vb.197640814736&type=2&theater
Southern Air Pre-Order Now Available Worldwide
Available now at http://hopelessrecords.com/yellowcard/
Fuse Live Stream
We are stoked to be a part of this Sunday's live stream from the Vans Warped Tour, courtesy of Fuse! Taking Back Sunday, New Found Glory, We the Kings, All Time Low, The Used and more will be there too. The stream will start at 7:25 EST, 4:25 PST and you can watch at www.youtube.com/fuse or www.vanswarpedtour.com. The show is in Ventura, CA which is a home away from home for Yellowcard so...
Southern Air Pre Order and Always Summer Video...
Hey friends! Head over to Hopelessrecords.com/yellowcard and you can pre-order your copy of our new record, Southern Air. Also for the first 48 hours, our new music video for "Always Summer" will be streaming exclusively on the Hopeless site! Hope you like it! Enjoy.   -Ryan, Sean, Longineu, Ryan, and Josh
New Merch!
New merch and bundles now available in our store. Skate decks, new shirts and more…check it out here http://bndmr.ch/MBxZbd
Want to be in the video for our new song 'Here I...
We are shooting a music video for the song, 'Here I Am Alive' from our upcoming album, Southern Air on June 25th. We need 200 friends to come rock out with us! All the details are below. It's going to be super fun and you get to hear another new track from the record (over and over again)! Address: 1328 Lake Shore Avenue, Los Angeles, CA 90026 Time: We'd like everyone to...
Southern Air
When Yellowcard decided to take a break in 2008, I had never felt so uncertain about my future. I decided the best thing for me to do was leave Los Angeles and relocate to the East coast to be closer to my family. I landed in a small college town in Northeast Georgia called Athens. It was such a crucial and developmental chapter in my life for which I will be forever grateful. I learned so much...
A Message from Sean
Hey there, it's Sean. I wanted to share with you some recent changes that have taken place in my life. I have been fighting thyroid cancer since December 2011. As you might imagine, this was devastating news to my family and friends. The days and weeks following my diagnosis were filled with fear and grief. Obviously. The scariest part is waiting to find out if the cancer has spread, and...
Looks Like I Will Need Some Help From My...
Hey everyone. I have some unfortunate news. It is nothing too serious, but I had to have a medical procedure on the bottom of my right foot which is going to prevent me from putting any weight on it for 2 full weeks. Everything went fine and it will be healed up soon, but it looks like I'll have to be sitting down on stage for the first couple of shows on the Vans Warped Tour. So I'm...
Warped Tour 2012
                              When Yellowcard signed our first recording contract in 2000, I can honestly say our biggest collective goal was to be a part of the Vans Warped Tour. It was only 2 years later that we were crammed in the van playing on the 3rd stage for the West coast leg of the tour. Only another 2 years from then we were sharing the main stage on the 10th anniversary tour with...